SensualSpa Institute Of Beauty franchise
A world that revolves around your beauty
SensualSpa is the natural result of years of gathering experience in the cosmetology field and participating in courses and symposia and undergoing training. Our clients enjoy a holistic approach to their skin, an intimate atmosphere, and professional post-treatment care.
MY NAME IS
Sandra Bujnowska
I am the founder of the SensualSpa Institute of Beauty salon franchise and the owner of the first SensualSpa in Sheffield, which is still operating.
I have worked as a beauty expert, cosmetologist and linergist for 13 years. My story starts in Poland, where I opened my first beauty salon. From the very beginning, my services stood out on the market thanks to the use of modern beauty devices and professional equipment. Additionally, I worked with the best dermatologist and aesthetic medicine doctors.
After several years of running a business in Poland, I moved to the UK and opened my own beauty clinic here. Now, eight years later, SensualSpa Institute of Beauty is one of the UK's most recognisable beauty brands and beauty salons. Today, inspired by my first beauty studio in Sheffield, new SensualSpa salons are being created, with thousands of regular and satisfied customers.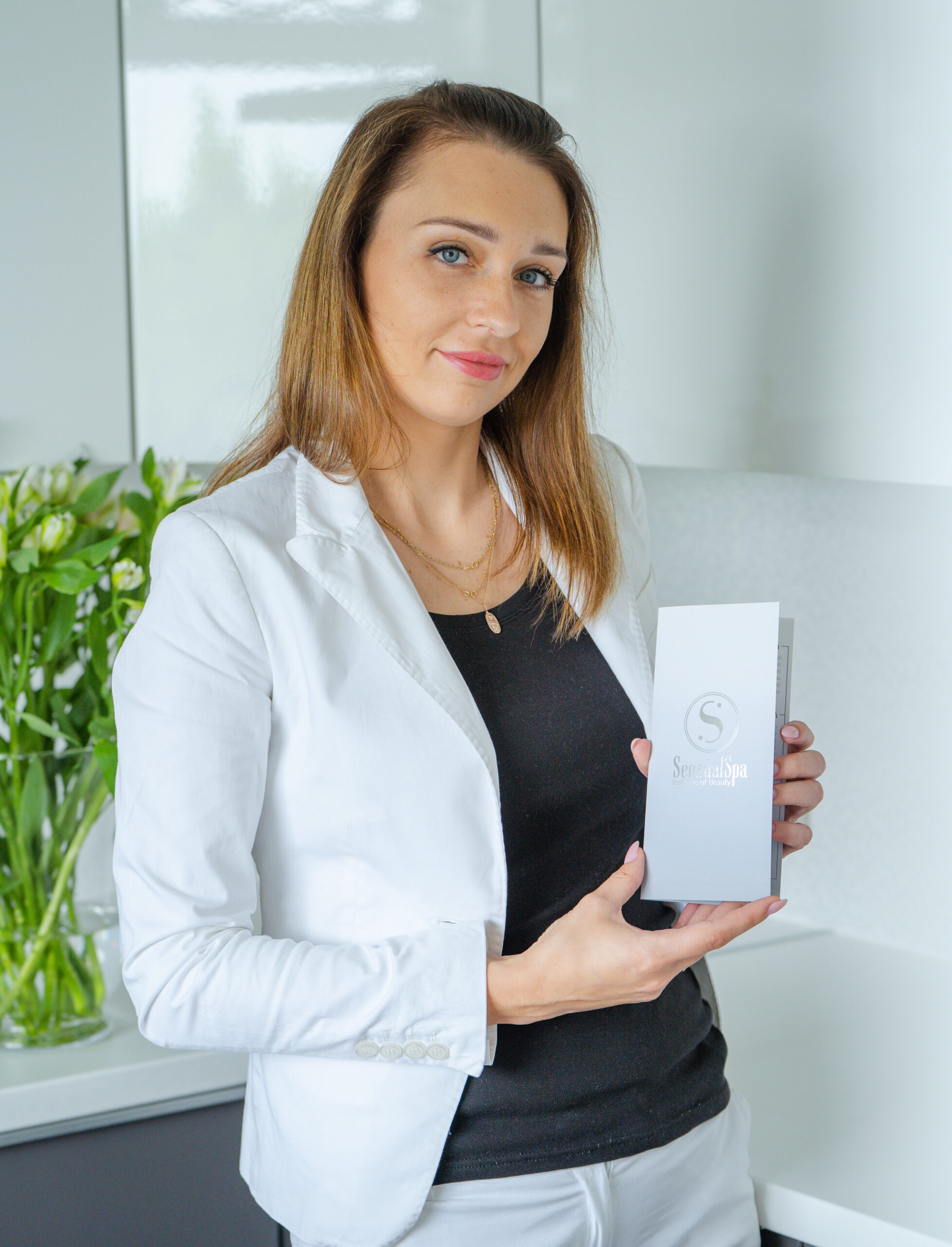 WE WORK ONLY WITH
The best experts on skin health
Only experienced professionals who love what they do work in SensualSpa Institute of Beauty salons. They constantly learn and hone their skills by participating in courses, symposia, and industry conferences.
As such, you can be sure that you will receive professional help and support during the treatments and comprehensive post-treatment care, regardless of the SensualSpa salon you choose to visit.
WE STAY UP TO DATE WITH
Beauty trends
We constantly update our offer and analyse what is currently popular among customers.
We follow trends in facial treatments, aesthetic medicine procedures, and the world of semi-permanent make-up.
WE OFFER
Original treatment programs
In addition to the traditional basic and advanced facial treatments (using specialised machines and devices), we also offer proprietary facial treatment programs. You won't find them at any other UK-based beauty salons!
Almost every SensualSpa Institute of Beauty salon around the UK has an identical treatment offer. Moreover, the specialists working at our clinics constantly participate in our internal training programs. 
WE HAVE MACHINES THAT CREATE
Real hydrogen
Our salons are among one of the few beauty institutes in the UK to have special machines that produce authentic hydrogen. Most similar devices found in other beauty clinics cannot guarantee such spectacular results.
Hydrogen is an invaluable element in the care of all skin types. It perfectly cleanses the skin at a cellular level and neutralises free radicals for an anti-ageing effect.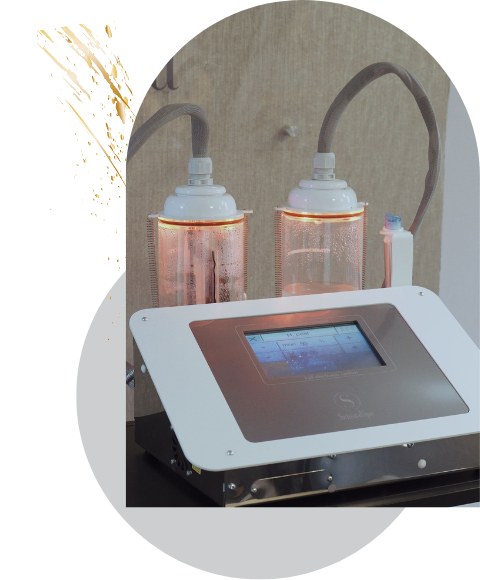 Do you have any questions?
Call us or use the contact form.
We work from Monday to Friday from 9am to 10pm.